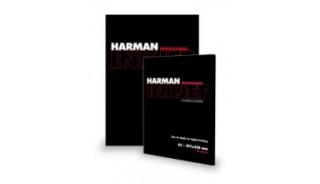 HARMAN by Hahnemühle
Hahnemühle and HARMAN, both renowned for expertise and excellence, unite to create a range of eight media for the sophisticated Fine Art inkjet print.
The name HARMAN originates from Alfred Harman, the founder of the company ILFORD. As the leading manufacturer of black and white photo papers Ilford are well-known, particularly to the fans of classic Baryta paper all around the world. HARMAN technology Ltd took over the black and white photo manufacturing element of ILFORD in 2005. Since then, their development of new inkjet coatings has resulted in HARMAN's ability to produce the best inkjet media with the look and feel of traditional darkroom paper. Hahnemühle stands for highest quality and expertise in the paper-manufacturing field.
Back in 1998, the company launched the first true inkjet print artist papers. Today, Hahnemühle retains its leading position in the market for digital Fine Art papers. The products from the paper maker with more than 400 years of experience are of museum quality and meet the highest demands for aesthetics and durability.
Two Legends. One paper.

HARMAN by Hahnemühle decorated with TIPA Award 2011
'World Best Fine Art Inkjet Paper'.

Gloss Baryta receives Amateur Photographer magazine's
'Accessory of the Year Award 2012'.
Refine Search
Showing 1 to 5 of 5 (1 Pages)