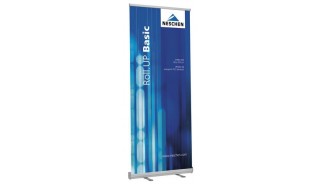 Filmolux Hot Scratch 115
Hotlamination film with fine sand structure
Features / Product Properties
Designed for
laminating film for classical photos, inkjet- and digital print medias like paper, polyester, vinyl, etc.
recommended for panel production for RollUp- or PopUp-Display-Systems
for stable and long-lasting lamination
Product Features
88 micron multi layered polyester
heat-sensitive EVA adhesive
total construction 155 micron
satin matte surface
fine sand structure
scratch-resistant
compensation of light reflections
As long as stocck lasts!
Finished rolls cannot be sliced to narrow widths!
Sizes
6029328
100 m x 88 cm
6023452
100 m x 104 cm
There are no products to list in this category.